Obinna Igwilo: Nigerian doctor performs brilliant robotic surgery in US.
Obinna Igwilo, a Nigerian doctor in the US, has broken a record in medicine, as his robotic surgery technology became successful – Unlike the known form of operation, the robotic surgery technology makes use of minimal incisions to achieve precise outcome – Igwilo had his internship at the Nigeria Teaching Hospital, Enugu, and his externship in the UK at Whipps Cross University Hospital A Nigerian,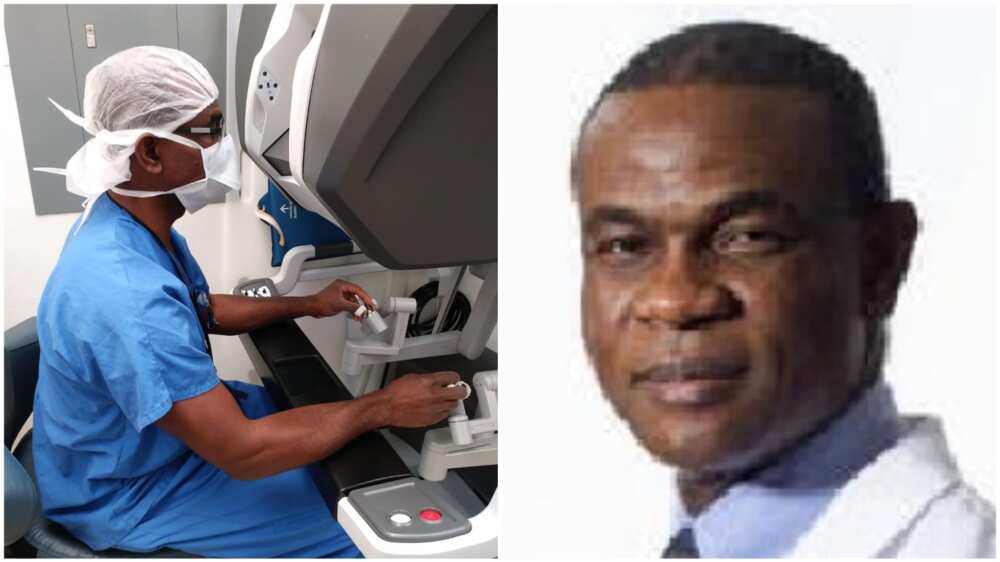 Dr Obinna Igwillo, who hails from Abia state, has broken a very big record in the field of medicine. He worked with a team of doctors and other medical personnel to carry out a brilliant robotic surgery. The operation was carried out in a collaboration between Fayetteville Veteran Affairs Medical Centre, North Carolina and the Department of Defense. The whole process was done with a robotic system that used a special process called the Da Vinci surgical technology. It should be noted that Da Vinci surgical technology is a special tech that was made to allow surgeons to perform a very difficult operation where there are reduced incisions through the use of inversive technique. Comedian Bello Kreb speaks against his colleagues objectifying women with their jokes The technology carries out complex surgeries with minimum incisions.
The Nigerian physician has been working on the medical robotic technology since 2014. His employers have described him as a person who has had an "active engagement with the training of medical students and surgical residents" as a clinical Assistant professor of surgery with Campbell University School of Osteopathic Medicines. Igwilo is also a fellow of the Royal Colleges of Surgeons Glasgow and Edinburg, and American College of Surgeons. He had his internship at University of Nigeria Teaching Hospital, Enugu, before proceeding for his externship at Whipps Cross University Hospital in London, UK. The brilliant Nigerian doctor graduated from Ngwa High School in 1980 with a sterling performance. He got admission to the University of Nigeria College of Medicine and Surgery, and graduated in 1986 with MB.BCh.